When it comes to the health of your vehicle, there's nothing quite as important as regular maintenance at a trusted service facility. That's why the team of professionals at Fred Beans Hyundai of Flemington has designed a Hyundai service facility that's teeming with a squad of skilled mechanics.
Thanks to the experience and know-how of our auto technicians, every repair, replacement, and checkup your car receives will be performed with attention-to-detail and expertise.
Ready to get a closer look at how our specialists can help you soar along the roads of Flemington, NJ, with ease? Let's check out everything our facility has to offer.
Hyundai Mechanics in Flemington NJ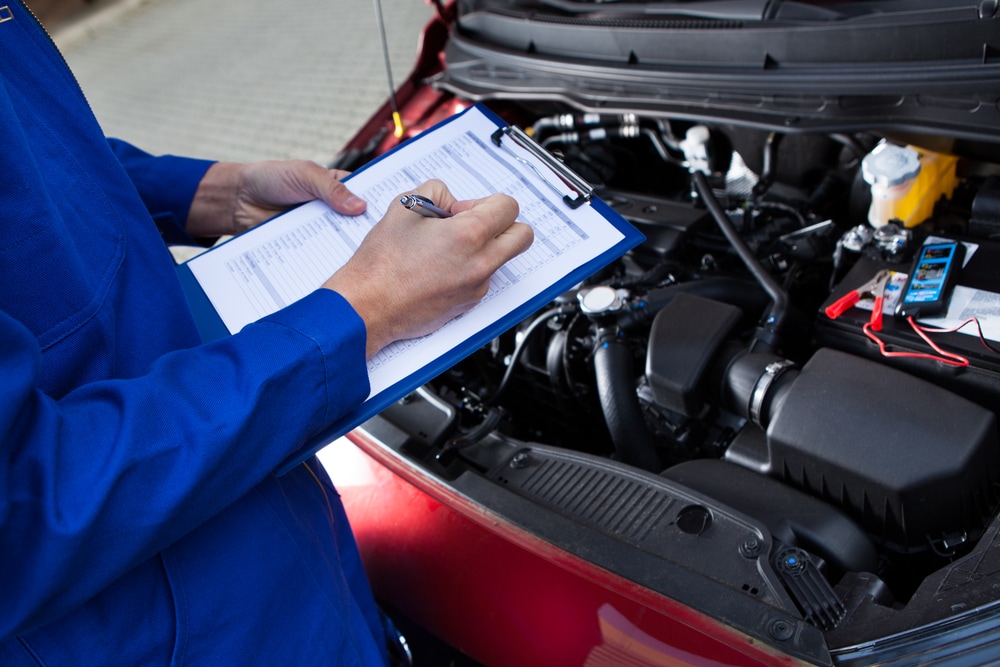 What's the key to keeping your automobile performing at its best for years to come? Well, it begins by accessing a squad of highly qualified professionals who are capable of diagnosing and maintaining anything tucked beneath the hood.
Luckily, our factory-trained and ASE-certified automotive experts have a knack for providing our customers with trustworthy service, no matter what you need to preserve its dependable performance.
On top of that, our service specialists offer up years of experience in working with Hyundai parts and systems. That way, you'll know that every inspection and repair is being made by a mechanics who's familiar with the advanced parts found in each Hyundai vehicle.
No matter if you're due for some routine maintenance or want one of our advisors to take a look at a specific issue, we'll utilize our mechanical mastery during your appointment. As a result, you'll be back on the road in the blink of an eye with a car that's ready to handle anything thrown its way.
Hyundai Service Specials and OEM Parts
Looking for a special offer for your next service visit? No problem. All you have to do is check out our Hyundai repair center's ever-changing selection of incentives.
Once you've found the coupon that applies to the repair or replacement you need, our mechanics will honor that offer during your next visit to our Hyundai service center.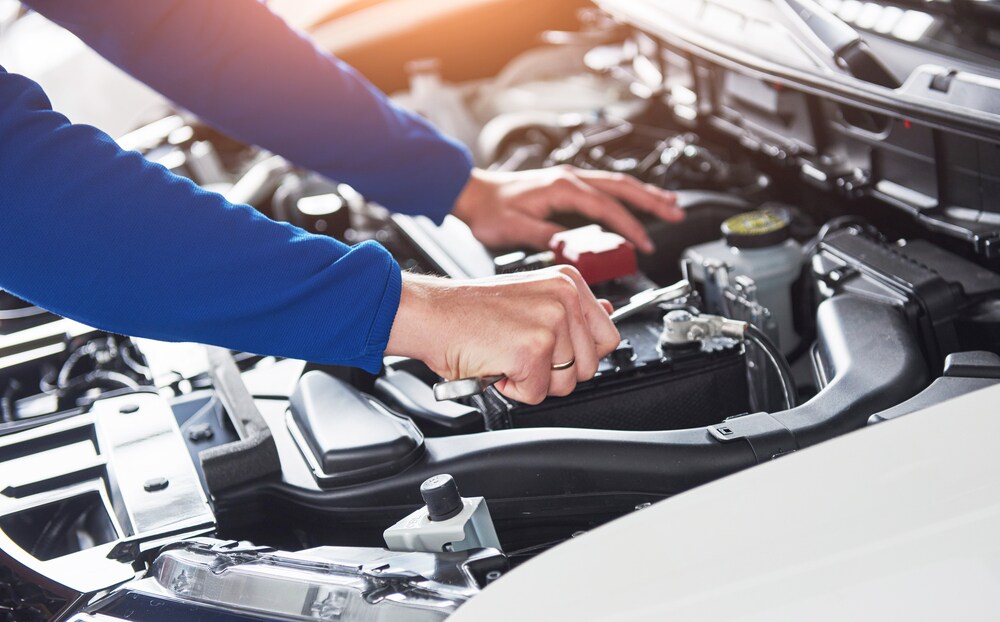 <>In addition, our state-of-the-art parts facility comes with an inventory of genuine OEM Hyundai parts that meet the specifications of your automobile and provide you with optimal performance.
To snag your vehicle's replacement part, all you have to do is fill out our parts request order form. Once your order arrives at our service center, our team will reach out to you to let you know.
From there, you're welcome to install the part yourself or have one of our qualified technicians do it for you. If your automobile requires an extended stay at our facility, don't fret! We offer convenient rentals so that you can stay in pace with your work schedule.
Before you choose one of our rental vehicles, make sure that you have a way to reach our repair shop by utilizing our 24-hour towing services.
With the assistance of our helpful technicians, your vehicle will be well on its way to our collision repair center and getting the necessary services to keep it looking and performing like new.
Schedule Your Hyundai Service Appointment Today!
Every moment you spend traversing the roads of Flemington, NJ, should be supported by a car that's capable of providing you with reliable performance.
By choosing the team of certified advisors at our cutting-edge service facility, you'll begin every journey knowing that you're behind the wheel of a well-maintained and sturdy automobile.
Ready to learn more about what our Hyundai service center has to offer? Visit us at Fred Beans Hyundai of Flemington, give us a call, or schedule your appointment online today!
Fred Beans Service Customer Reviews
"My car needed inspected, oil change and new brakes and I knew I could not wait until after we got through the COVID-19 pandemic. I had originally scheduled my appointment with another Chevy dealer and called to ask what policies they had in place during this unfortunate time. Unfortunately they were unable to answer that question for me when I called, including a manager who I left a voice mail for asking for a call back that I never received. In looking at your website, you had it all spelled out as to what you were doing and I was very impressed with the precautions you were taking not only for me and my car, but for your staff. I felt confident that all would be fine if I had my car serviced by you during this difficult time. It was and I really appreciate the process you had in place, thank you!!"
By Service Customer on 03/30/2020

"Awesome customer service and work, especially in this time of an ongoing pandemic. Thank you for putting your customers front and center at this difficult time while at the same time ensuring the safety of your team."
By Service Customer on 04/01/2020
"

Ray was simply fantastic! Explained everything regarding my vehicle. Was especially diligent and sympathetic to our current affairs. I felt cared about and was truly taken care of! THANK YOU!

"
By Service Customer on 04/03/20
"Thank you during this trying times to give me somewhere to go for an oil change and be able to wait. As a single person it is hard for me to drop my car off and pick it up. Service was great as always! "
By Service Customer on 04/04/2020
"I am needed at work a few days each week. I needed my vehicle serviced but was concerned about how I would be safe from the corona virus. Everyone in the service department was well prepared to "social distance" and my vehicle was disinfected before and after the service. My sincere thanks to the staff who come to work each day to provide this essential service."

By Service Customer on 04/27/2020

Hours
Monday

7:30AM-6:00PM

Tuesday

7:30AM-6:00PM

Wednesday

7:30AM-6:00PM

Thursday

7:30AM-6:00PM

Friday

7:30AM-6:00PM

Saturday

7:00AM-3:00PM

Sunday

Closed