If you're looking for the best Hyundai dealer near you, look no further than Fred Beans Hyundai of Flemington. We are the top new and pre-owned dealership for consumers from Flemington, New Jersey, and surrounding areas, and we would be honored to help you choose the automobile that meets each and every one of your transportation needs. Here are a few facts that you should know about our dealership if you're ready to invest in your next automobile.
Hyundai Dealer near Bridgewater, NJ
Hyundai Dealer near Flemington, NJ
Hyundai Dealer near Lawrence Township, NJ
Hyundai Dealer near Parsippany, NJ
Hyundai Dealer near Stockton, NJ
Hyundai Dealer near Tewksbury Township, NJ 
Hyundai Models for Sale
Hyundai Kona 
Hyundai Tucson
The Best Shopping Experience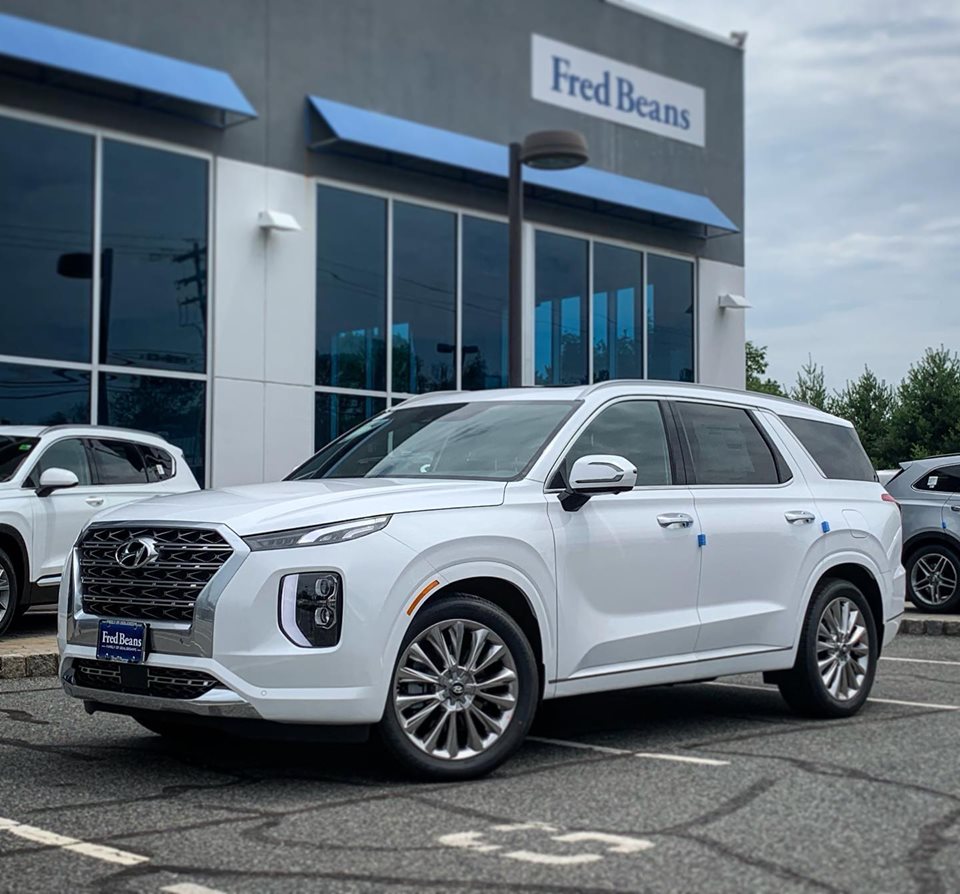 One of the ways that we differ from other New Jersey car dealerships is that we are 100-percent committed to your satisfaction, and we will do everything in our power to provide the best car shopping experience of your life. Our team is filled with compassionate professionals that truly care about helping you find your perfect automobile. When you visit our lot, we'll treat you with the friendly service and respect you deserve, making it much easier to enjoy the process of purchasing your next automobile.
Irresistible New and Pre-Owned Vehicles
Besides our outstanding service, the most enticing reason to visit us is our large inventory that's filled with hundreds of exciting new and pre-owned vehicles. We stock the finest Hyundai vehicles available, and our staff would be glad to tell you about the best features of each model. Whether you want a sedan, a hatchback, or an SUV, we can help you pick out a great new model.
On our lot, you'll also find first-class pre-owned vehicles that are the perfect choice if you're shopping on a budget. With a large selection of used makes and models, you'll have no trouble finding a vehicle you'll want to drive. Also, no matter if you choose a new or used model, our Beans Best Price Guarantee ensures that you'll get the affordable price that you deserve.
Hyundai Dealer Services  
Our top-quality services are another reason that we're your best choice for a Hyundai dealer near Flemington. If you know which of our excellent vehicles you want to buy, you can make an appointment with our finance department to talk about your car loan options. Our team can help you square away your financing so that you'll be able to purchase the car of your dreams.
We are also proud to be your top resource for vehicle maintenance and repairs. If there's ever a problem with your Hyundai vehicle, our service and parts department can fix the issue quickly so that you can get back to your life. In addition to important repairs, we can also help you with regular maintenance such as inspections and engine oil changes.
Where Is There a Hyundai Dealer Near Me?
Fred Beans Hyundai of Flemington is the answer when you're wondering where to find the best Hyundai dealer near you. When you arrive on our lot, you'll immediately notice the wide array of new and pre-owned vehicles, and our sales team is happy to show you each and every model that you're interested in driving. In addition to our excellent vehicles, we also offer dependable services that every consumer from the Flemington area will appreciate. Come see us today and we'll help you choose your perfect Hyundai automobile.